Endless
2020
Long durational performance in which the audience decided the course of the work through the use of an app. Situated on a height of 2 meters, the performers were instructed and guided by a voice-over to execute a total of 21 operations which all varied in intensity, harmony, endurance and group effort.
Performed for 22 hours at Prospects & Concepts during Art Rotterdam 2020
Performers: Kid Feng, Angelos Messios, Nathalie Roux, Michiel Teeuw, Mylan Hoezen
Soundtrack:
Ryan J Raffa
Stage construction: Mylan Hoezen
App
: Mylan Hoezen
Photography: Nick Thomas
Camera and edit: Marta Hryniuk
Supported by Mondriaan Fonds
Scroll down for all operations
---
App
2020
The app used by the audience during the performance. Contains the full Ryan J Raffa soundtrack
'Wander wonder'.
Click
here
to visit the app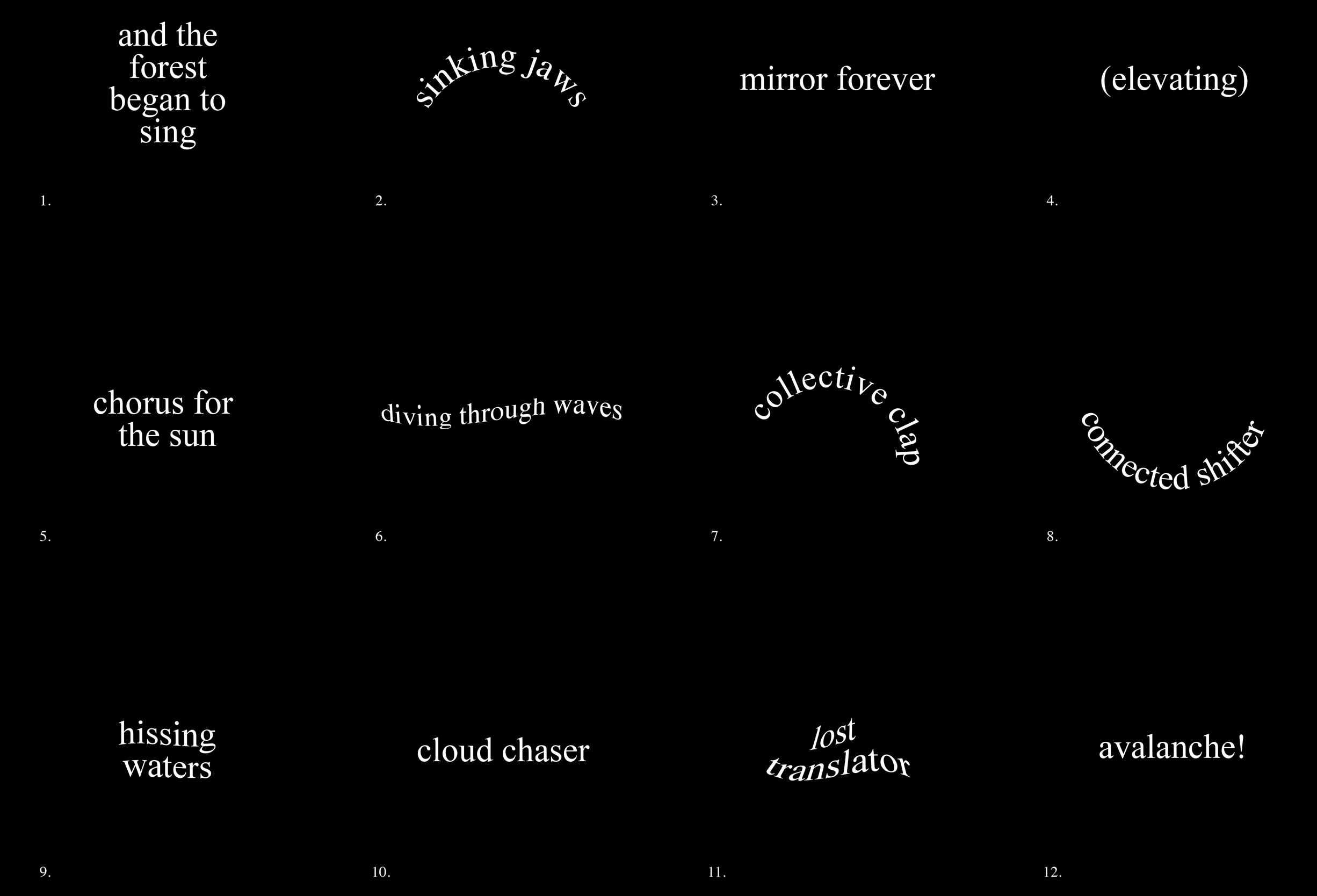 ---
Film
2020
Documentation by Marta Hryniuk
---
And the forest began to sing
Make a circle with backs facing each other
Connect the dorsals of your hands
Gaze to the front
Vocalise
Find harmony with each other